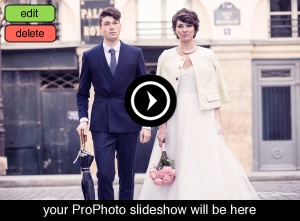 Your Paris elopement; A few thoughts from your photographer!
As we are entering warmer days in Paris, the wedding season is soon going to begin and more and more we'll see couples in love, dressed up in designer wedding gown and tuxedo touring the city in a classic white bentley or a 1950's 2CV citroen, with family, friends and sometimes just the two of them with their wedding photographer.
If you are a little untraditional, and do not wish to have a large event at home with months of planning, you have surely considered eloping to Paris. The love of your life finally proposed, you are just about to embark on a beautiful life of travels and adventure together. Now is the time to get married and seal your love for each other in beautiful Paris. Your mind is set, you are going to elope. You and your loved one finally decided to tie the knot so to speak! And you want to celebrate this happy and crucial once in a lifetime-moment in the city of love, the most romantic city in the world.
This is when the planning begins. There are numerous reasons why you decide on Paris. A lot of my brides simply say: "It has always been a little girl's BIG dream"… and then one day, this little dream comes to reality. With its breathtaking Haussmannian architecture, stunning bridges, romantic side streets, renaissance parks, charming cafes, not to forget the iconic Eiffel tower, luxury hotels and 5 stars restaurants, Paris is the perfect background for the most important day of your life.
I have received a few emails early on this week from couples wanting some information in regards to photographing their forthcoming elopement. As your Paris wedding photographer, I will surely guide you to the best spots for your wedding shoot or your elopement session in the city of love. First and foremost, I will make sure that you will have a wonderful time during your Paris vacation, and specially during your wedding day. You will enjoy your celebration of love, you'll feel at ease during your photo session because you are in very good hands.
It is your first time in Paris though. You have never done a photo shoot before? Don't worry – I love my craft & have a real passion for wedding photography. I have a bubbly personality and I will make it a fun, memorable and easygoing experience!
Your wedding photographer is the only professional who is going to be present for the whole day. Over the years, I have built relationship and have become friend with some of the best vendors in Paris. I am glad to share not only my professional expertise but also my network of trusted friends with you. From hair and make up service to your luxury car, a warm and friendly officiant, even flowers & bridal bouquets as well as recommendation on restaurant, we are glad to share our knowledge of the city and the Paris wedding industry.
Back to photography and your elopement; from experience, I would advise that you book your photographer for 4 to 5 hours so that we can tell the story of your wedding day, from the getting ready of the groom and the bride at your hotel or private apartment, the ceremony at one of most exiting Parisian landmarks such as the Eiffel tower & the Louvres & square Jean XXIII right behind Notre dame and your photo tour which would ideally require close to three hours. You have to count on traffic going from one location to the next. I understand it seems crazy to have a photographer around for 4 to 5 hours for an intimate elopement where you will be just the two of you. I think it is a pure treat to invest in the best services over the wedding of your dream. Memories and gorgeous visuals are all that will remains and later on in life you will sit down with your love one looking at your wedding album and remember all of those cherished moments you shared with each other when you eloped.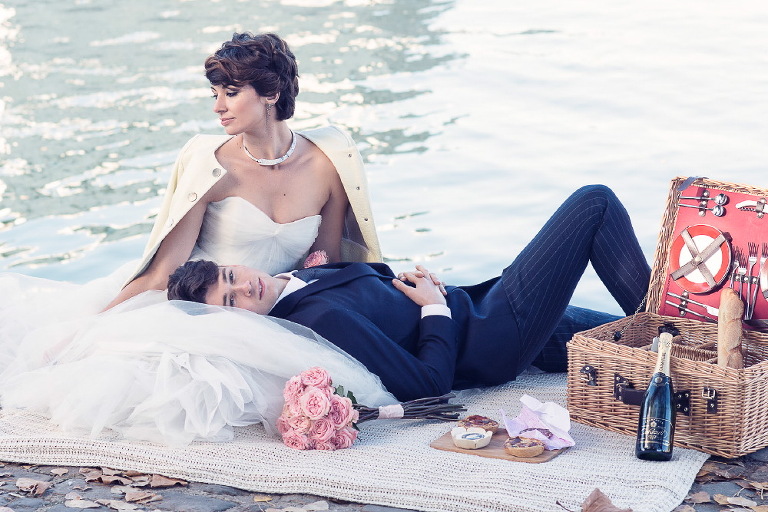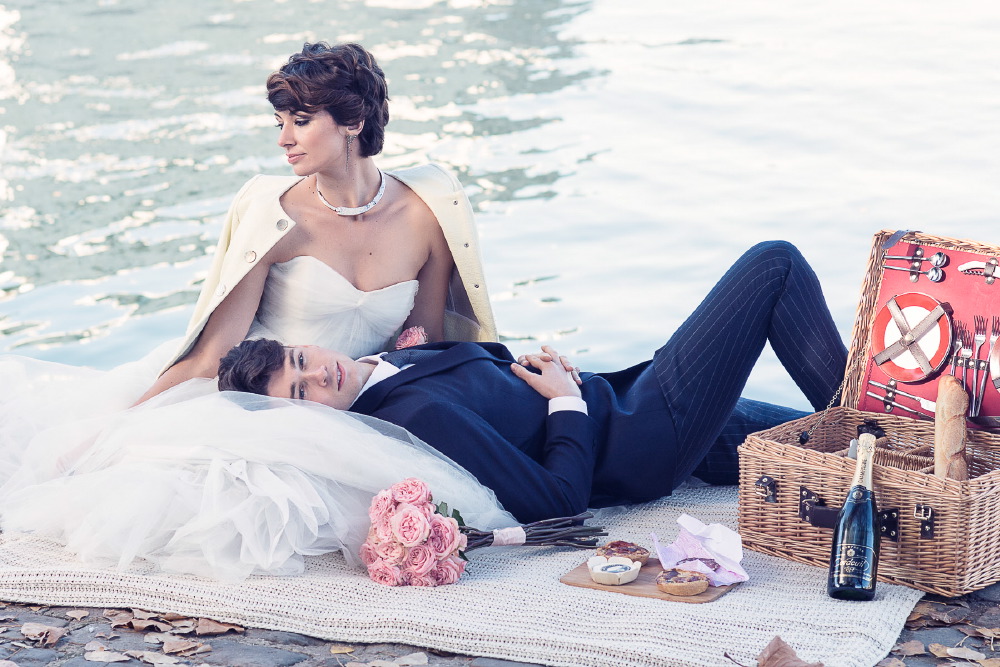 I can advise you on the time of the day to elope in Paris. Sometimes early morning is better for the light and the fact that there is less traffic and tourist specially at the main landmark sites… It is overall quieter, a little more peaceful but you may not wish to wake up early on your wedding day. I can advise on the ceremony location and also the possible route for your photo session. Once we have nailed down the ceremony location, we can consider the different landmarks to stop over for the photos to optimize the time traveling around town. If you decide on the square Jean XXIII, it is ideal to start the photo with the ile saint louis which is minutes walk, the Seine, followed by a stop over at the Louvre, possibly one of the parks such as the tuilerie garden or the gardens of the palais royal, the pont Alexandre III to finish with the Eiffel tower at sunset before you head off to the restaurant of your dream.
The city of love is all about true romance whether you will decide on an intimate ceremony in a romantic park, a hidden chapel or the foot of the famous Eiffel Tower to tie the knot. You will then travel the streets of Paris in your designer wedding gown to get some great elopement pictures with your "Amoureux"in Paris. Your Parisian elopement photo story will make this emotional moment and the love between the two of you unforgettable.
This is your wedding day, you have decided to elope and i am sure your friends and family back home cannot wait to share your true romance in the city of love with a fabulous set of photographs you will bring back home & share with everyone. You will feel the joy of this romantic day again.
So back to the planning, we are here to help and make sure that you have the most exiting day of your life. Do not hesitate to ask any question that you may have. If you do not have a wedding planner, i can assist you with the timeline of the day and logistics as well.
AND REMEMBER ANYTHING IS POSSIBLE.
I will finish this post with a wedding video of one of our couple magical elopement in Paris. April and Paolo had never been to Paris before. As i mentioned above, it was April's big dream to get married to the man of her life in gorgeous Paris. It was wonderful to be able to capture the beauty of their wedding day. They decided to get married at the gardens of the Trocadero overlooking the Eiffel tower. We then drove around town in a classic white bentley taking photographs along the way. Just a perfect afternoon … You can view the complete story of their elopement in Paris, it surely will give you a few ideas.