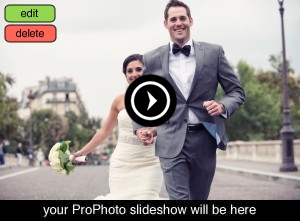 With spring time in Paris comes romance and the wedding season! Our clients have been planning their wedding or elopement for months with WeddingLight Events; our sister company. Soon, they will pack up their wedding gown and tuxedo and fly out to Paris for their dream wedding ceremony. The timeline is ready, every little detail of the day has been carefully thought off. When I ask my clients why Paris, I often get the same answer from the bride; "it is a little girls fantasy come true". Most of the time, it is a first trip to France for husband or wife to be as well. You can hear their heart beat!
When I photograph a wedding, I always feel a great sense of happiness that i share with my couples. It is such a reward to be choosen as their wedding photographer and be able to share with them the most amazing day of their life. I remember the first wedding I photographed in Australia over 20 years ago! I was a bit shy and clumsy and did not quite grasp the challenges that face a wedding photographer.  Since then, I have photographed many weddings in three different continents over the years. Every time I photograph a wedding, it is a real excitment that carries me through out the day. There is a certain "Je ne sais quoi" with wedding photography. I am very passionnate about my craft, being able to produce creative visuals over a wedding day is a complete thrill.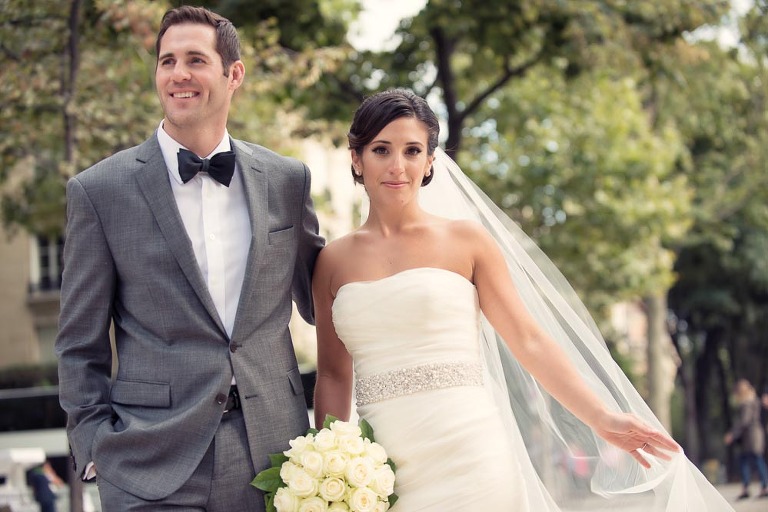 "My way of photographying a wedding is a little different from the norm I guess – Well it's relaxed and laid back, but never short of inspiration. My main goal is to capture the essence of who you are as a couple. I'm well aware that people get a little uneasy in front of a camera. I have a way to make my clients relax very quickly with their photographer. Loving what you do helps a lot in making people in front of your lens simply relax and have a good time … I shoot very fast, i am trained to work instinctively, and facilitate a circumstance that is going to feel most authentic to you. If it's authentic then we aren't faking the moment with poses and artifacts. The pictures will have a natural look because of it."
A wedding photographer real skill is to have the ability to find breathtaking images in moments and subjects matters that are entirely unposed and uncontrived. I tend to keep away from "Style me pretty" stereotypes. I aim to create simple, timeless, iconic photographs. Each wedding is different. Although I like taking my clients to certains locations in Paris such as the ile de la cité, the gardens of the palais royal, I also like the challenge of creating new images. Every couple is different, it is you who make the day completely unique. I feel it is really precious to be in the moment with your bride and groom, simply share their love and the specials moments of the day whether it is a large wedding or an elopement. I love the process of telling my clients wedding stories, not imposing my own pre set visuals, being able to be completely creative. I love the excitment of never quite knowing what is going to happen next. It keeps me on my toe and has kept me intrigued all these years with the craft of being a wedding photographer.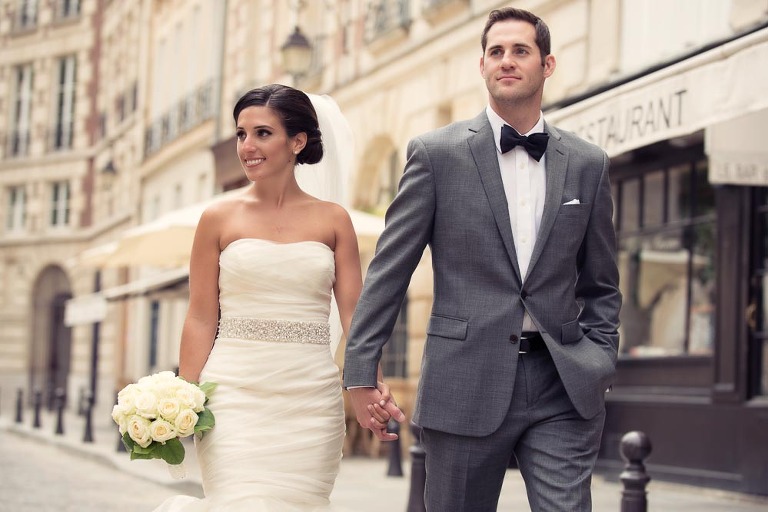 Now elopement in Paris has become a big part of my wedding photography over the past few years. I always use to say:"If there's a chance during a wedding to steal the couple away from everyone for their portrait session, that's the best. I love capturing those unique moments that beautifully illustrate the love they have for each other." With elopement photography and specially in Paris, I feel so spoiled! Not only you have the most amazing city as a backdrop, you have a couple all to yourself ( almost ) for a few hours and complete creative freedom. You have all of the right ingredients to take gorgeous wedding visuals in a city such as Paris.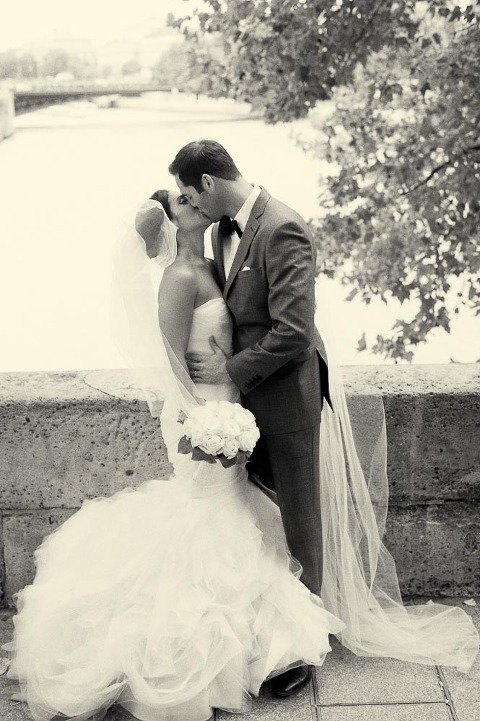 A couple of tips to make sure that everything falls into place like a princess dream. Paris can be a little hectic with traffic. You have to take into consideration the time spent in the car going from one location to the next. Make sure you allow two to three hours for photography with your wedding photographer in the streets of Paris. Including the getting ready at your hotel, the ceremony whether in a park or a Parisian church like the American church of Paris, your wedding photos in Paris and some photographs at your restaurant, allow for a total of 4 to 5 hours for your photographer to tell the complete story of your day. It may seem like a lot but time flies on your wedding day. If you are going to elope in Paris, you have the day all to yourself … There is no real rush in timing.
The only contrain is having beautiful light for your wedding photography. The more we move towards summer, the latter in the day we can shoot for some amazing photography in Paris. The light is best in spring from 5pm to 7pm while in summer 7pm to 9pm is quite ideal. In any case, if you have any question in regards to your elopement and wedding photography, get in touch with us via email or phone, we would be delighted to have you as future clients.
I will finish with sharing a few of the wedding photography reviews left by our clients on our google+ account. I am photographying a wedding at the Ritz hotel in a couple of weeks of the little sister of one of my bride who married at the Georges V hotel a few years ago. THe mother of the bride contacted me from Chicago a few months ago asking whether I would be interested in a family celebration part II …. I cannot wait and will surely be posting a few photoraphs on WeddingLight blog.