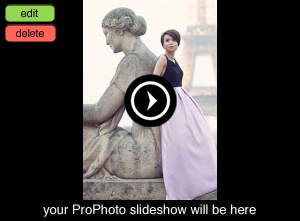 Paris engagement photographer.
From one of our client at WeddingLight:
"My fiancé hired Olivier to capture our engagement in Paris. Words cannot explain how thankful I am that we now have images to remember that special day! In just 3 hours, Olivier took over 100 pictures – all of which are beautiful. He had a great sense of humor and was very easy to work with. All the pictures looked very natural, mainly because he just let my fiancé and I enjoy the moment. We are currently planning our wedding in Paris and will definitely, without hesitation, want to hire Olivier for it!"
– Christine Jones
Before the wedding, there must be an engagement! WeddingLight proposes different private couple portrait sessions and packages to our clients. Whether an engagement photo session, pre-wedding, or simply some family portraits & a photo tour in Paris with your loved ones. From a one hour photo shoot at the Eiffel tower to a three hours photo tour with Paris in the background, we do make sure that we capture this very important moment in the most charming way and that you are having a wonderful time with us.
For more details on our different photo packages, I suggest that you read our Paris engagement photography page with our F.A.Q section, which might answer a few questions that you may have.  You are about to embark on a wonderful journey, and your engagement to your love one is simply the beginning!
Love our work? We'd love to hear from you! phone: +33 6 24967157