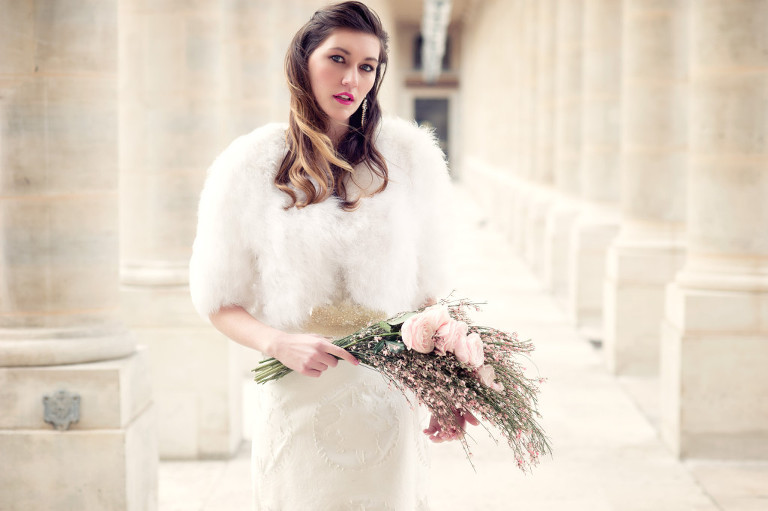 Bridal photo session in Paris yesterday morning.
I am just starting to look at some of the photos taken through out the day and wanted to thank Edith from "Une fleur en liberté" who put together this lovely bouquet as well as Axelle from "Ma bonne amie" who rents out beautiful wedding gowns in Paris. This Carolina Herrera wedding gown was simply gorgeous actually. I loved the graphic patterns running through the fabric.
Stay tune for some more photographs of this bridal photo shoot. There will be lot more coming quite soon.